Here are some pictures of our guests and the tour guides enjoying their adventure vacations.
Snake Island adventure
Guests enjoying the sand and sea.
The Puntod Gitna Sand bar
The Puntod Gitna Sand bar is another tourist destination in Bgy. Babuyan.
Sustaining the Mangrove conservation in Puerto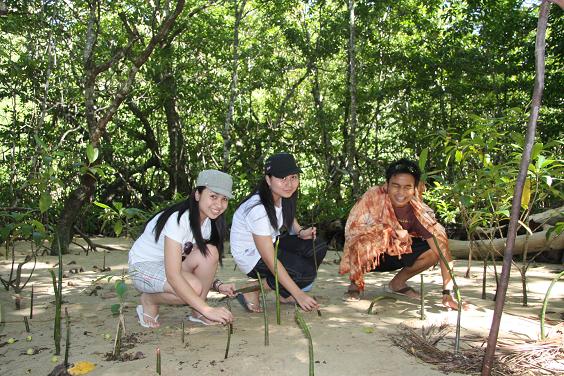 Guest of Pasyar planting mangrove propagules after their mangrove paddle tour.
The Beauty of Puntod Ilis
Pasyar guest capturing the beauty of Puntod Ilis.

A lovely canoe ride down the estuarine of mangrove ecosystem at sitio sabang, barangay cabayugan, pu

Guest of Pasyar enjoying the scenery of Puntod Ilis.

Picture picture para may remembrance...

Sweet smile from the guide.


Mangrove Lady, one of the protectors and guides of Mangrove Forest in Cabayugan.

Pass through the limesone formations to reach the top of Ugong Rock.

Fresh fruits served by the beach.

Tamilok


have a taste of the these tamilok.

The famous underground river of sitio sabang, barangay cabayugan, puerto princesa city, palawan,phil

Colorful Paraws


Try and have fun wind sailing.